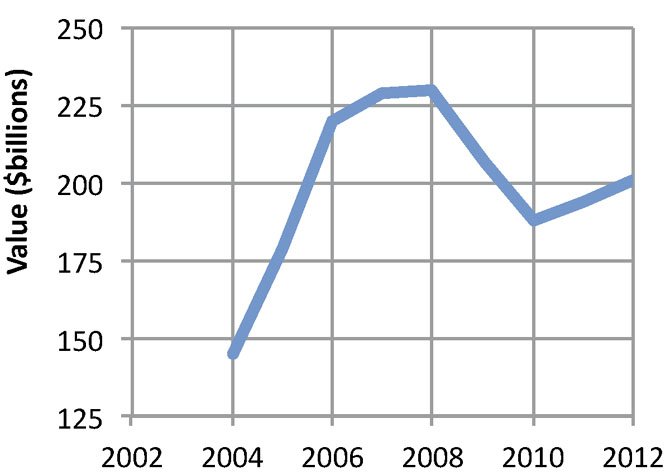 All Taxable Real Estate Values in Fairfax County
This graph show the value of all taxable real estate, both residential and commercial in Fairfax County. That value peaked in 2008 at $229.7 billion, dropped to $187.8 billion in 2010 and has rebounded to $200.3 billion, still well short of its peak.

Stories this photo appears in:

Bucking national trend, local governments here expand while others are contracting.
As local governments across America are laying off firefighters and teachers, governments in Northern Virginia are experiencing record levels of spending and an all-time-high number of employees.