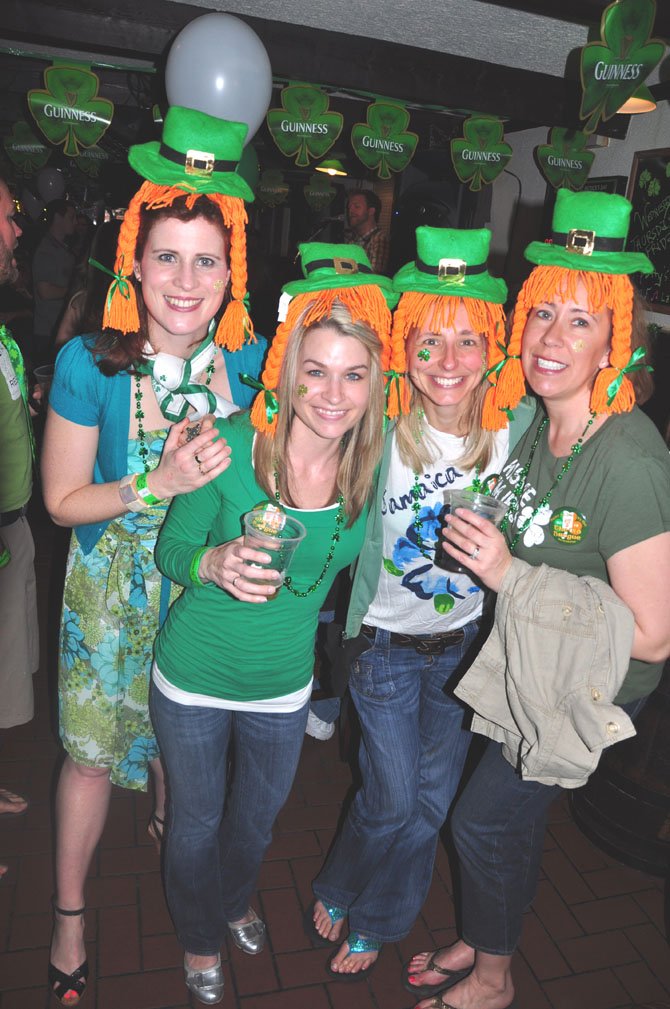 From left, Deborah Hall, Kelly Laurienti, Dana Bowman and Amy Papanu celebrate St. Patrick's Day at The Old Brogue Saturday, March 17.
Stories this photo appears in:

Crowds line up early for annual celebration.
On Saturday morning, the electronic clock that hangs on the wall of The Old Brogue in Great Falls read "0 Days, 0 Hours, 0 Minutes and 0 seconds" for the first time in 366 days. The clock spends most of the year counting down to St. Patrick's Day, and it hadn't read zero for long before people started showing up.