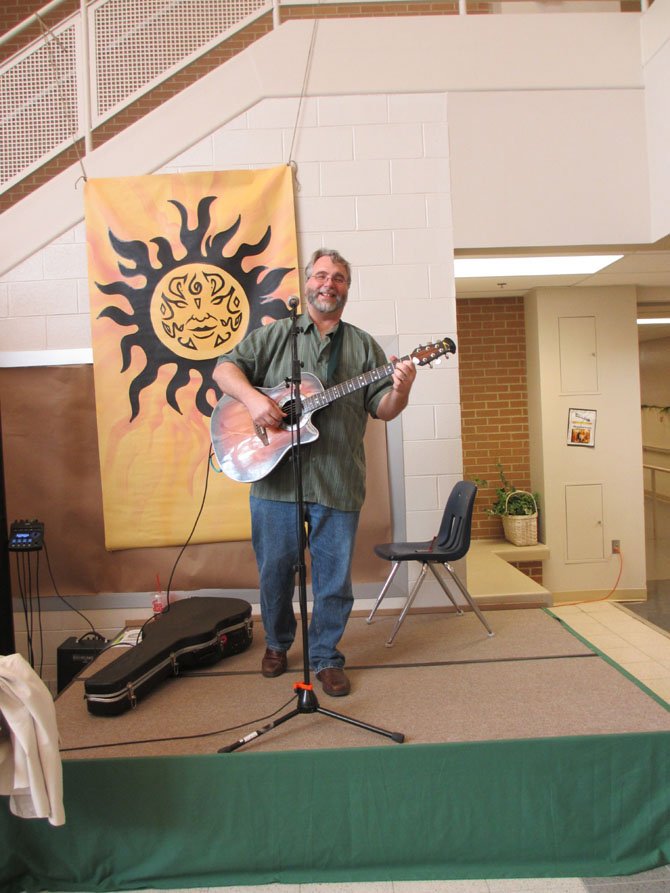 Rich Follett drew a crowd at the traveling stage at Vienna Elementary School.
Stories this photo appears in:

Vienna Choral Society drew more than 500 guests to four hours of Celtic inspiration.
If the crowds were a indication – and they usually are – the premiere Celtic Arts Festival on March 17 hosted by the Vienna Choral Society [VCS] at Vienna Elementary School was a smash hit. Throughout the four-hour program on St. Patrick's Day, more than 500 guests listened to music on two stages, ate Cornish pasties sold by The Pure Pasty Company, and browsed through vendors' stalls.