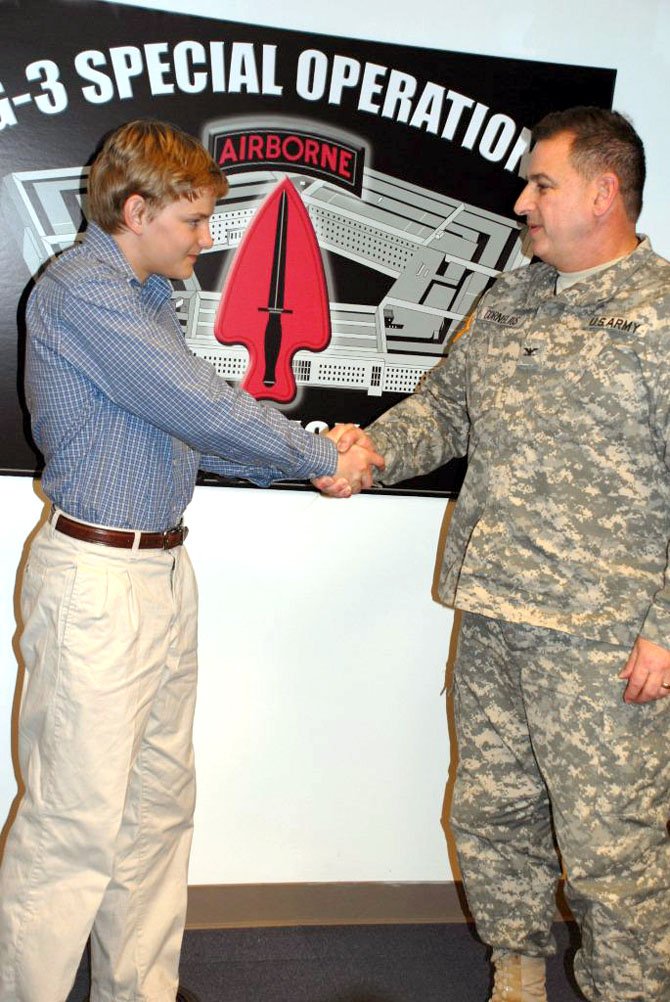 Col. Robert Cornelius thanks Lake Braddock 7th-grader, Travis Catina, for his interest in Special Forces during a tour of the Pentagon. In an essay published in the Connection's Children's Issue, Catina expressed his desire to become a U.S. Army Ranger. Officers at the Pentagon said his essay was "motivational."
Stories this photo appears in:
A private tour for seventh-grader who wants to become a U.S. Army Ranger.
"What do you want to do when you grow up?" This question, posed so often to young adults, typically results in ambiguous, pie-in-the-sky answers. Lake Braddock seventh grader and Springfield resident Travis Catina had a very specific response to that question, one that when published in the Dec. 30 Children's Issue of The Connection caught the attention of U.S. Army officers at the Pentagon and earned him and his family a private tour.