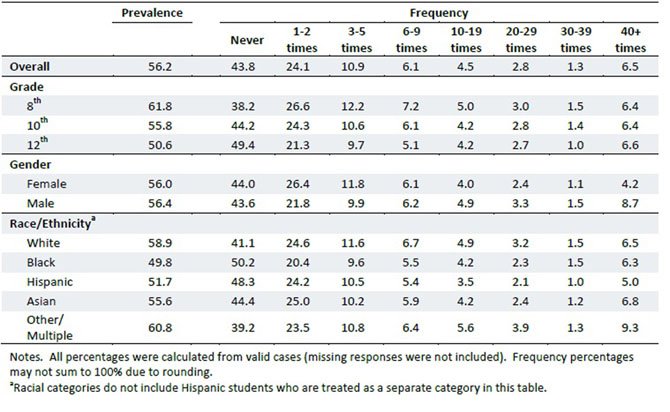 The 2010 Fairfax County Youth Survey table on the prevalence and frequency of students being bullied, taunted, ridiculed or teased by someone in the past year. Numbers are percentages.
Stories this photo appears in:

Survey helps county create bullying outreach, cyberbullying prevention.
Monitoring aggressive behavior is a primary concern of Fairfax County when conducting the annual Youth Survey. While fewer than 5 percent of students report gang activity or carrying a weapon, a majority of students have experienced bullying from one side or the other.