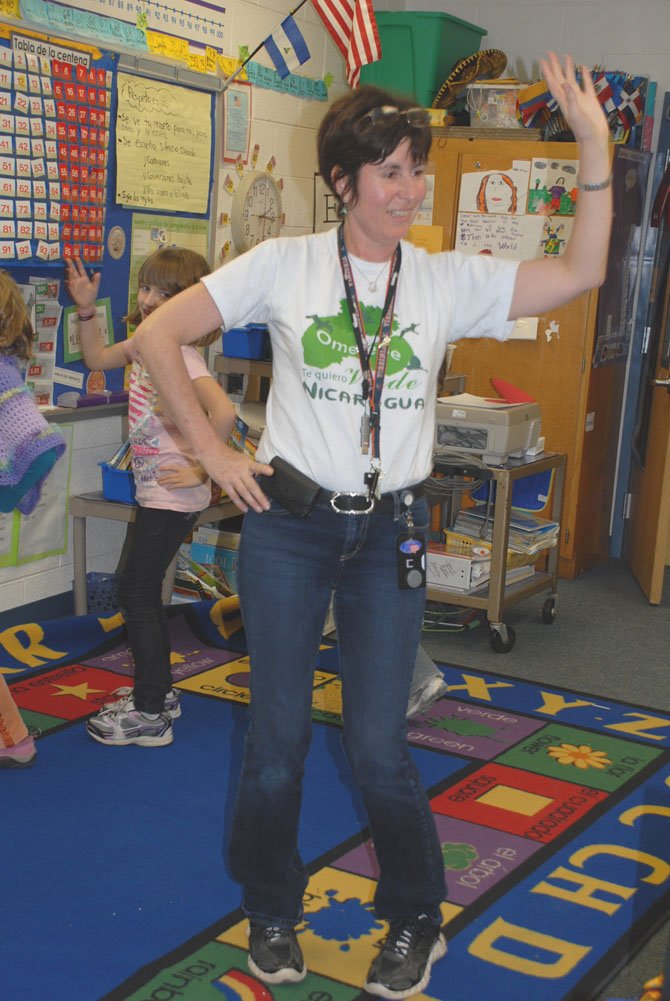 Second grade Lake Anne Spanish Immersion teacher, Consuelo Bachelet, traveled to Nicaragua in February as part of the Smithsonian Migratory Bird Center's Bridging the Americas Program to learn more about the birds that migrate between the eastern United States and Nicaragua. Here, Bachelet encourages her students to get up and dance.
Stories this photo appears in:

Lake Anne teacher's trip to Nicaragua makes learning "real."
Iconic birds, such as the ruby throated hummingbird, birds that bear the names of our cities, like the Baltimore oriole, and birds that are thought of as uniquely North American birds, such as numerous wrens and warblers, plus more than 150 other varieties of birds travel hundreds of miles every year to spend the winter on an island in Lake Nicaragua. From September to March these birds make their home in the tropical forests of Ometepe Island. In the spring they return to eastern United States to find mates and raise their young.