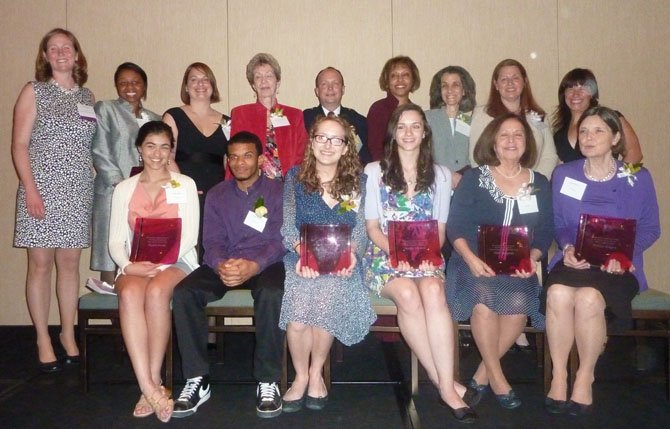 Winners of the 2012 Salute to Women Awards were announced March 26 at the Carlyle Westin Hotel. Front row: Yasmin Faruki, David, Summers Emma Beall, Brooke Ninman, Elsie Mosqueda and Patricia Rodgers. Back row: Commission for Women chair Elizabeth Johnson, Betty Morrison, Rebecca Griesse, Mary Jane Nugent, Capt. Rodney Masser, Gwendolyn Lewis, Dr. Jane Grayson, Rachel Alberts and Andrea Seward.

Stories this photo appears in:

Salute to Women Awards 2012.
The Alexandria Commission for Women held its 32nd annual Salute to Women Awards March 26 in a ceremony that honored 14 individuals who have made outstanding contributions to the community.