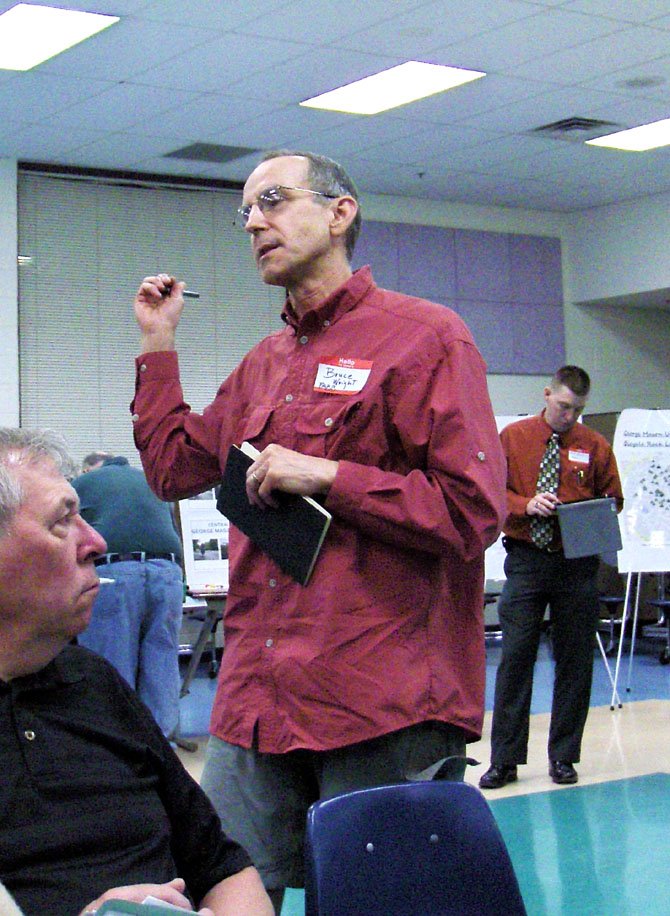 Bruce Wright with FABB talks about the need to fund implementation of the bike plan.
Stories this photo appears in:

Fairfax County's creating a Bicycle Transportation Plan.
Besides being fun and good exercise, bicycle riding can also help improve transportation in Fairfax County. So the county's Department of Transportation (DOT) is holding a series of meetings to further develop a countywide Bicycle Transportation Plan.