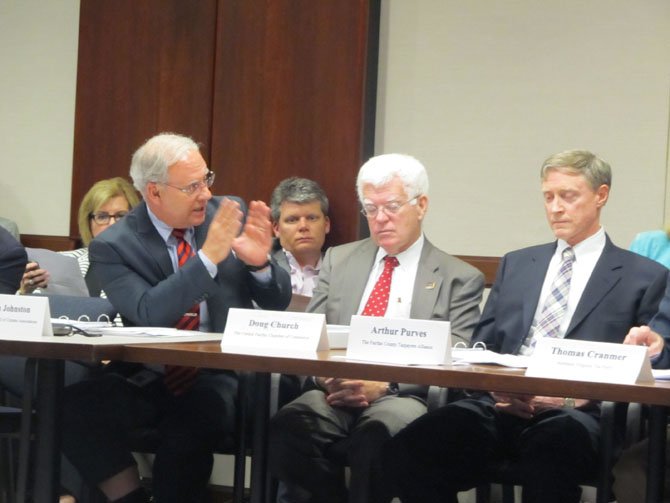 Joseph Johnston, representing the Sully District Council of Citizens Associations, disputes several points with Arthur Purves, who heads the Fairfax County Taxpayer's Alliance, during the May 29 meeting.

Stories this photo appears in:

Fairfax County task force debates voters' appetite for another meals tax referendum.
It has been 22 years since Fairfax County asked voters to approve a tax on restaurant meals, an issue that ignited protests, caused deep divisions among community leaders and threatened to melt down several political careers. The reverberations of that epic failure — what many consider the third rail of county politics — continue to echo in the ears of county politicians.