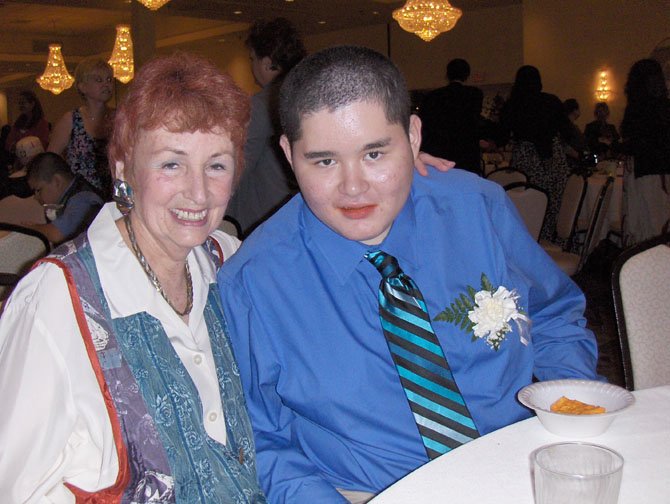 Westfield High special ed- teacher Barbara Gillette spends time with freshman Marcus Leach at the Day Prom at the Waterford.
Stories this photo appears in:
Special-ed students have fun at day prom.
Proms in the daytime can be just as much fun as those in the evening. And the special-ed students attending the FCPS Day Prom, last Thursday morning, May 3, at the Waterford in Fair Oaks had a great time.