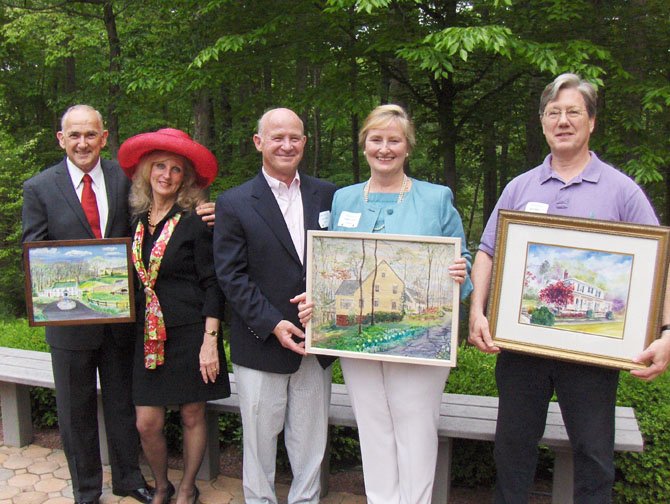 From left: Rob Airaghi, Lynne Garvey-Hodge, Joe and Vickie Luchini and Brant Baber hold the paintings of their homes done by artists Trudi Arnold and Peggy Cranston. They were honored Sunday at a homeowners' reception at the Fairfax Station home of Sharon and Mark Gottlieb. (Not pictured are Kathy Kalinowski and Lisa and Paul Brockman).

Stories this photo appears in:

It's the 40th annual Spring Homes Tour.
French chandeliers, antique furnishings, original paintings and whimsical collections are among the delights awaiting all those attending the 40th annual Clifton Spring Homes Tour. It's slated for Thursday, May 17, from 9:30 a.m.-3:30 p.m., and includes a marketplace, silent auction and raffle, from 9:30 a.m.-5 p.m., at the Paradise Springs Winery.