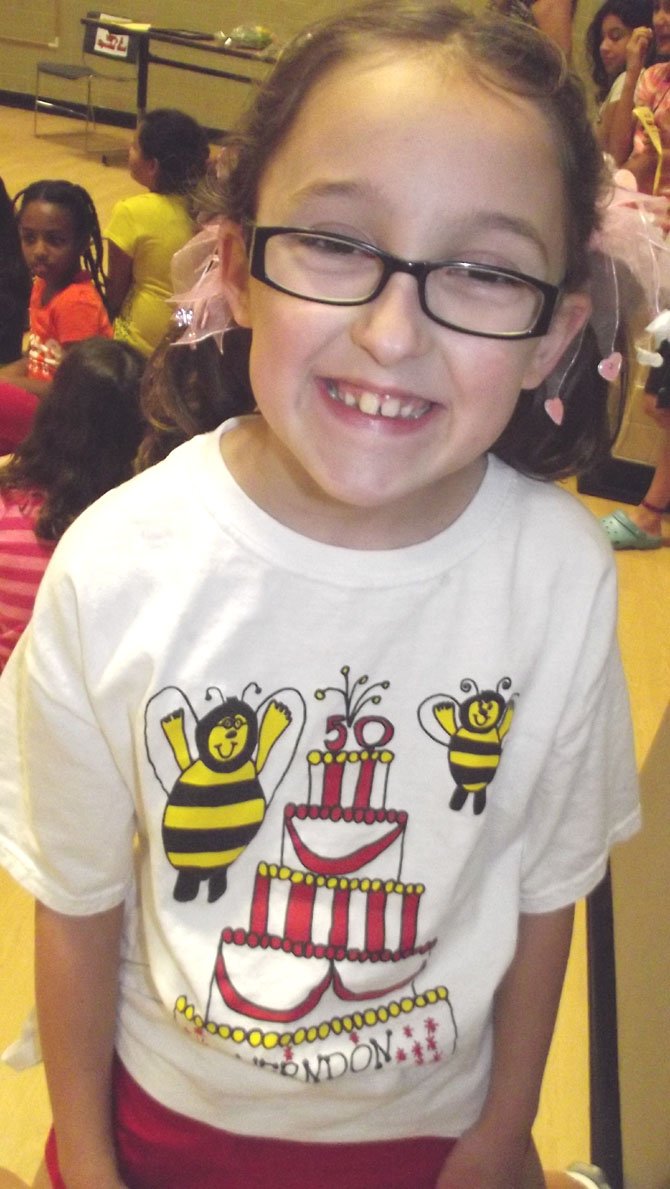 Third grader Lucy Brown is all smiles at the 50 year celebration.
Stories this photo appears in:

Golden anniversary brings past and present together to share school culture.
Over fifty years the thousands of children's feet walking up and down the stairs at Herndon Elementary School [HES] have worn indents in the stone steps. Those patches are a testament to the strength of repetition and consistence, two attributes that can also be ascribed to education at the school.