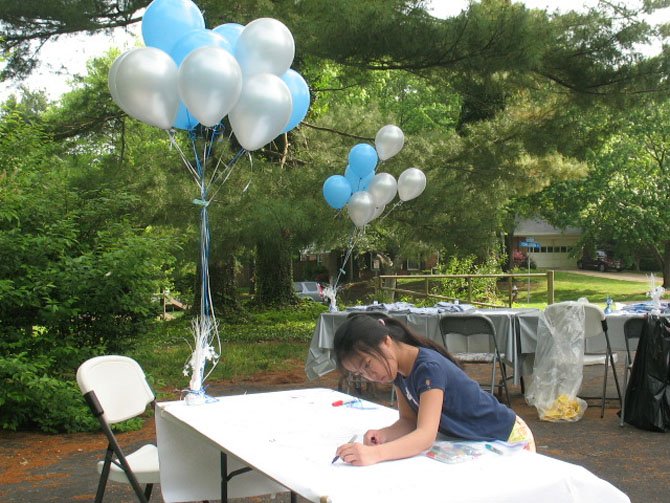 Kathryn K, a 10-year-old at Colvin Run writes her family's name on the Healing Table after completing one lap. Her mother, who wished to be identified just as Mary K. said they hadn't decided on a charity yet but would likely give to The American Heritage Girls—a faith-based charity.
Stories this photo appears in:

Just up the street from 1400 Trap Road, neighbors and tiny tots were up and about at 8:30 a.m. on Saturday, May 5. Some were walking; others were running.