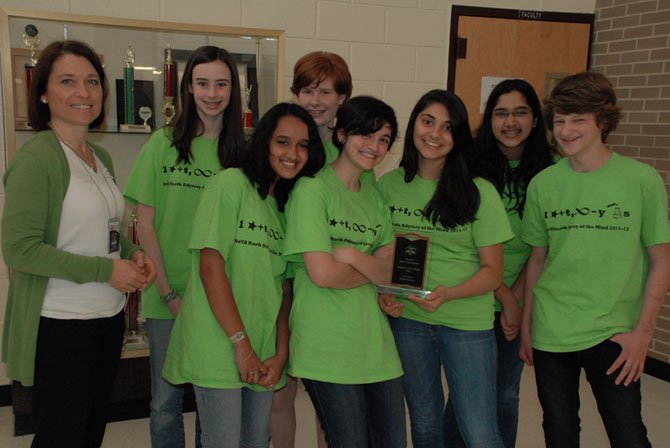 The Langston Hughes Middle Odyssey of the Mind team pose with Langston Hughes Middle Principal Aimee Monticchio. The team is composed of eighth graders Aarti Bhandari, Sharvari Bhatt, Darya Kharabi, Geetika Mahajan, Catie Medvid, Olivia Strahan and Edison Turner.
Stories this photo appears in:

Two Reston teams advance to Odyssey of the Mind World Finals.
Your problem, should you choose to accept it, is this: Use a word or words to make a first and last name. You must relate this name to an occupation. You will have one minute to think and three minutes to respond. You must be creative. Boring responses will not earn you a point. Examples of creative responses are: Minnie Ster is a pastor, Clara Net is a musician or Ali Gator is a marine biologist.