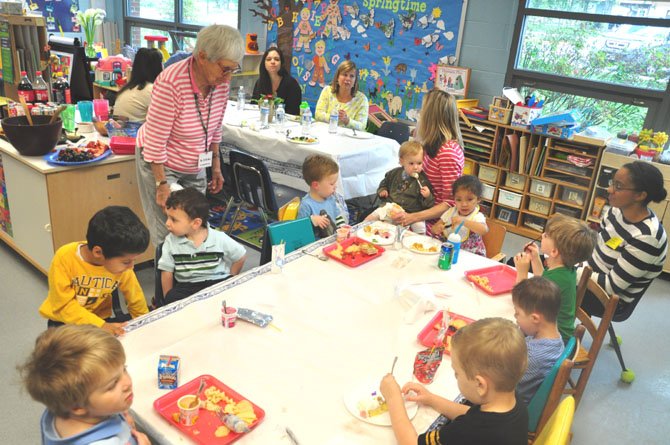 Jo Hicks, 89, watches a group of preschool students while volunteering at Franklin Sherman Elementary School. Hicks has volunteered for years for the school's preschool program.
Stories this photo appears in:

Jo Hicks, Susana Radice honored for decades of service.
As mothers, Jo Hicks and Susana Radice raised their children in McLean. Once their children were grown, both women decided to take their skills to the local school, Franklin Sherman Elementary School. More than 20 years and 10 teachers later, the two are still going strong volunteering with special needs preschool students.