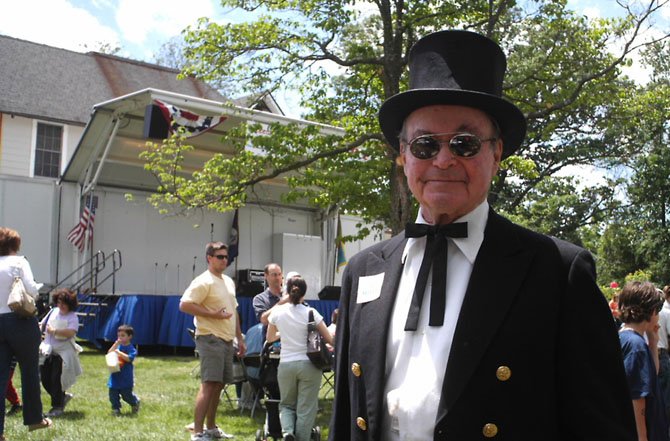 Tommy Lukas with his signature top hat and tails, greeted and entertained McLean Day participants on the McLean Day stage for 19 years.
Stories this photo appears in:

A fond farewell to McLean Day Volunteer Tommy Lukas.
Longtime McLean Day Volunteer and Master of Ceremonies Tommy Lukas has put his microphone down and is off to other adventures.