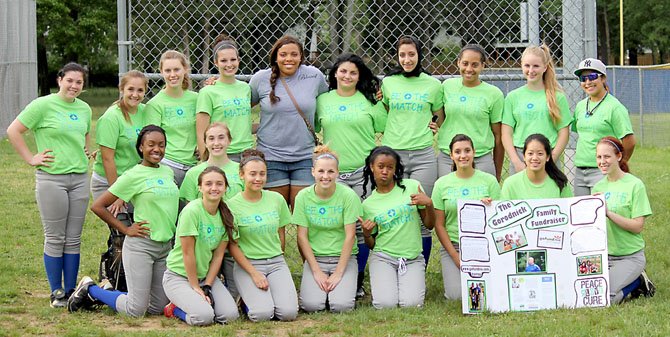 The Lee High girls' softball team gathered for a photo at the benefit game on May 7. The team's players designed special game shirts for the contest, which honored former Robinson head coach Barry Gorodnick, who passed away on Saturday, May 12. Dorian Shaw (top row, middle), a former Northern Virginia softball star, was a special guest at the tribute game.
Stories this photo appears in:

Patriot District contest with Woodson honors former Robinson coach.
On Monday, May 7, a special girls' softball game was played at Lee High School between the home team Lancers and guest W.T. Woodson. The regular season Patriot District matchup between the two teams had a greater purpose, however.