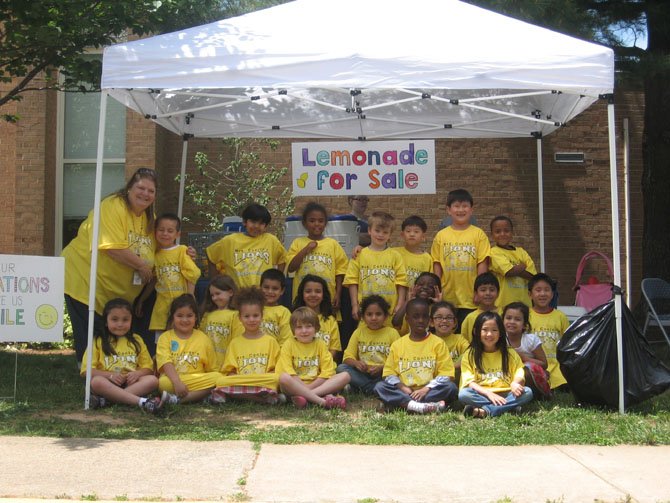 London Towne teacher Lauren Conlon and her first-grade lemonade sellers.
Stories this photo appears in:

London Towne first-graders help orphanage in Africa.
Even the youngest children can help improve the world, and first-graders at London Towne Elementary proved that recently by raising money for an orphanage in Africa. They did so by selling lemonade, with the proceeds going to the orphanage to buy chicks.