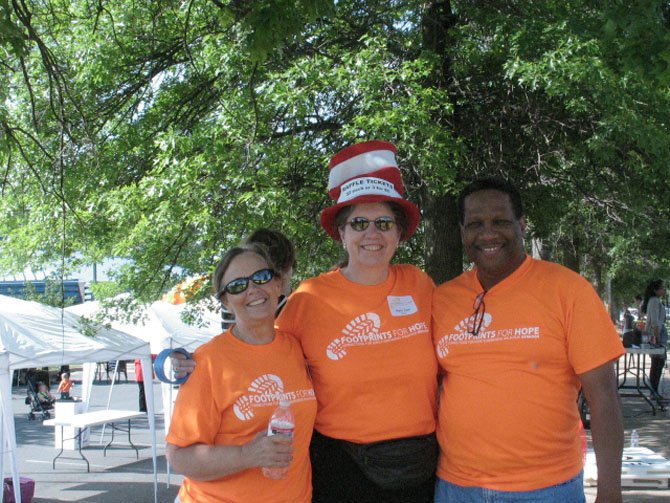 From left, Holly Wieland, a volunteer and Registered Nurse of Herndon; Mary Ann Kral, who supports Connections for Hope on behalf of Vecinos Unidos, and Cornell Harris, a Consultant and Partner at WIPRO, who is on the Advisory Council of Connections for Hope and describes his role at the event as "Parking Coordinator."
Stories this photo appears in:

Connections for Hope run, walk benefits local charities.
Nearly 46 percent of all Herndon families speak a language other than English at home. Vecinos Unidos is one of the charities trying to fill a need for services in this area.