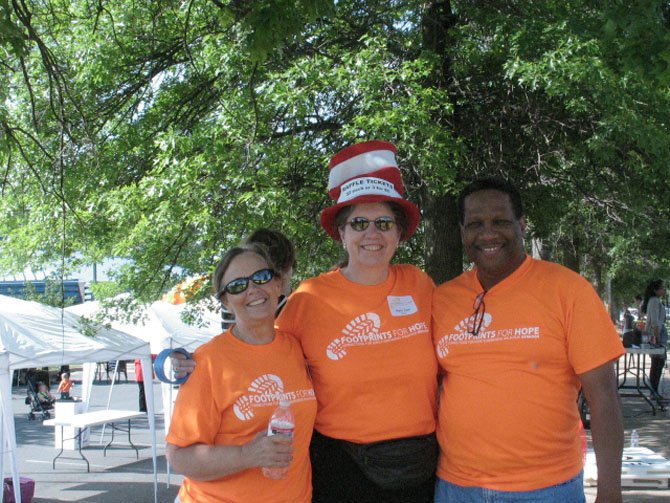 Nearly 46 percent of all Herndon families speak a language other than English at home. Vecinos Unidos is one of the charities trying to fill a need for services in this area. Mary Ann Kral, a volunteer with Vecinos Unidos, said the charity provides homework help to children with non-English speaking parents. The Annual Connections for Hope 5K run and 1/3-mile walk benefits Vecinos Unidos and partners including the Jeanie Schmidt Free Clinic, Reston Interfaith, the Literacy Council of Northern Virginia, Helping Children Worldwide and the Fairfax-Falls Church Community Services Board among others.
Sarah Newman, Executive Director at Connections for Hope, said, "We've been here for two years and have provided a place for people to come to one location to gain training and gather information."
Among those who walked were Sam and Joanne Abbate—recent transplants from Long Island, N.Y. Sam, an employee of Northrop Grumman, walked with their team as did Joanne, his wife.
Rick Wormeli, a former teacher and current author (of education books) had a lot of fun cheering people on. He said, "I'm the clown/jester MC here and then I have to run to another event in Lorton." He was wearing a costume that covered him from head to toe, which he sported throughout the morning into early afternoon, when he finally got into his car to drive to his next gig.