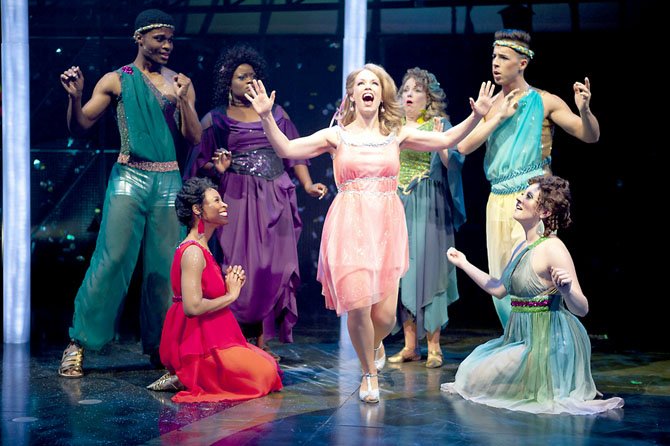 Erin Weaver (center, as Kira) with her Greek Muses (from left to right) Nickolas Vaughan, Kellee Knighten Hough, Nova Y. Payton, Sherri L. Edelen, Mark Chandler, and Jamie Eacker. "Xanadu" plays at Virginia's Signature Theatre through July 1.
Stories this photo appears in:

Signature's production should not be missed.
Don't bother telling "Xanadu" that's it's based on one of the worst movies of all time. It's already in on the joke, reinventing itself as an outlandishly zany spoof of the 1980 movie about a muse descended on skates from Mount Olympus to inspire the creation of a roller disco in Venice, Calif.