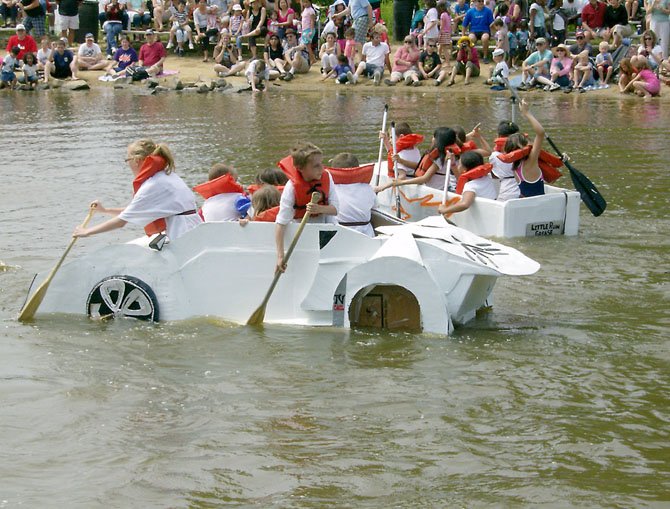 The cardboard boat regatta, one of the most popular Springfield Days activities will be held Lake Accotink Park on June 2.
Stories this photo appears in:
Event features food, fun, entertainment for pets and people.
Everyone has their favorite Springfield Days event, whether it's the cardboard boat regatta, the amusement rides, the petfest or the farmers market. Whatever it is, the annual community-wide celebration has something fun, entertaining and exciting for everyone.