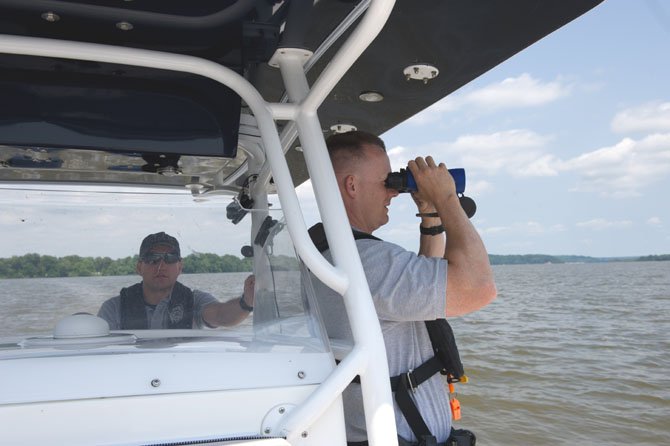 PFC Brian Bowman (left) and PFC Matthew Grubb start their shift with the Fairfax County Police Marine Patrol Unit on May 26 looking for safety violations, unsafe boaters, or anything that looks out of the ordinary. They are patrolling Fairfax County shoreline and waterways. Grubb is a full time officer with the Marine Patrol Unit and Bowman is an officer at the Fair Oaks Station, qualified to assist the unit. From Memorial Day weekend to Labor Day, the Unit is on patrol seven days a week enforcing water safety rules and regulations and educating the public about water safety.
Stories this photo appears in:
Memorial Day weekend launches boating season.
The warm holiday weekend brought the opening of boating season on the Potomac watershed and Fairfax County's inland lakes and waterways.