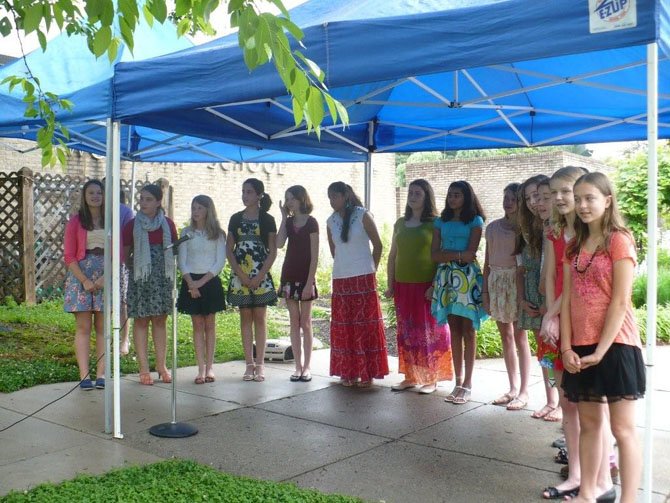 All County Chorus sings "Today is the Day" near the end of the Groundbreaking Ceremony at Wolftrap Elementary School. The chorus members include: Christina Bosco, Anna Carlson, Erin Crowley, Claire DeViney, Johna Ezzard, Gracie Feuchter, Michelle Fuhrer, Sophie Gibson, Sydney Jones, Kelsi Listman, Tulsi Mehta, Kiley Moriarty, Laila Ostapovicz, Neha Reddy, Alexandra Schmitz, Anna Sotelo and Erin Williams.
Stories this photo appears in:

Former Wolftrap Elementary student builds a new lab in honor of his teacher Candace Leyton.
Candace Leyton was not just one to educate; she was one to inspire. Chris Shumway, her former student who was a UVA undergrad and Harvard Grad student, wanted to honor a teacher who made him "feel empowered."