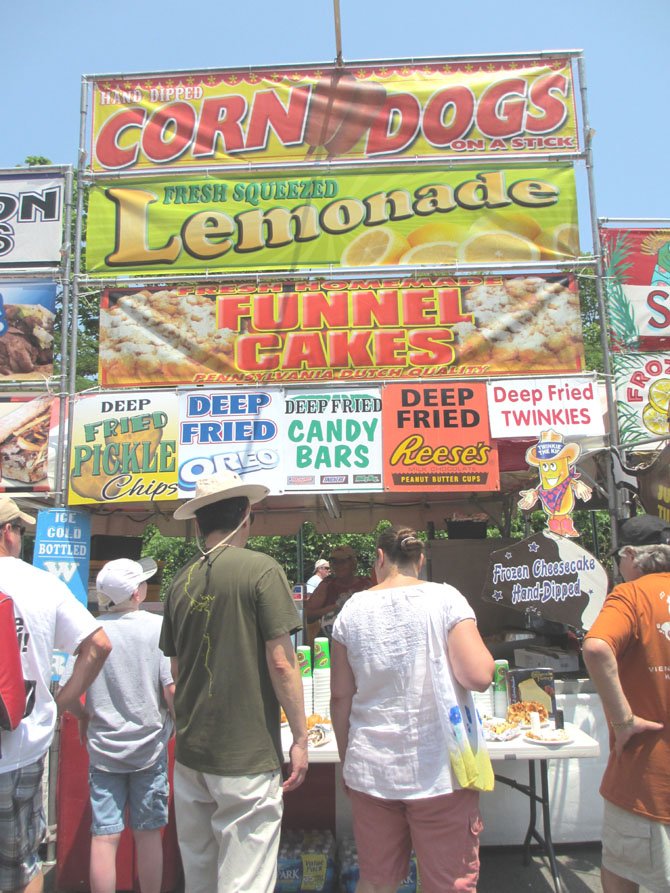 For those who had a hankering for deep-fried pickes, deep-fried candy, or deep-fried Twinkies, this food vendor was the place to be. To think, these picks make the corn dog appear healthy eating.
Stories this photo appears in:
Marketplace, food, live entertainment draw thousands.
It takes a lot more than blistering, pounding heat to keep Vienna-area families and neighbors away from ViVa! Vienna!, the Vienna Rotary Club's three-day Memorial Day weekend festival.