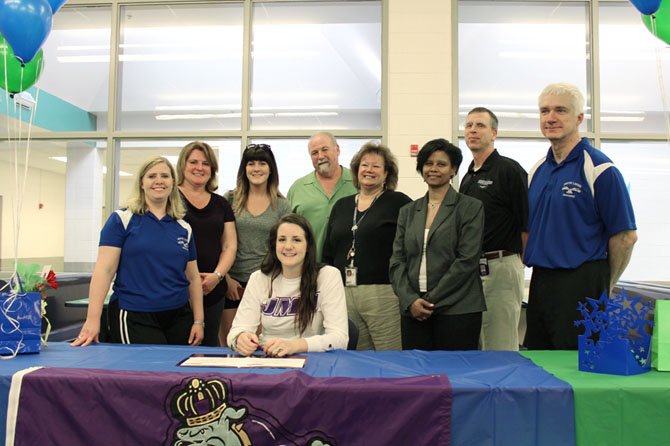 Sarah Delaney (sitting), earlier in May, signed her letter of intent to attend James Madison University next school year. There, she will be a part of the Dukes' women's volleyball team. She celebrated her signing moment with family members and school administrators. South Lakes volleyball head coach Cheri Hostetler is at the far left.
Stories this photo appears in:

South Lakes volleyball standout earned Seahawks' Offensive Player of Year honors the past two fall seasons.
Sarah Delaney, a senior at South Lakes High School and a key member of the Seahawks' volleyball team during her four years with the program (three as a varsity team member), recently signed a collegiate letter of intent to play the sport next school year at James Madison University in Harrisonburg. Delaney holds South Lakes' single season record for the most blocks per season as well as most kills per season.