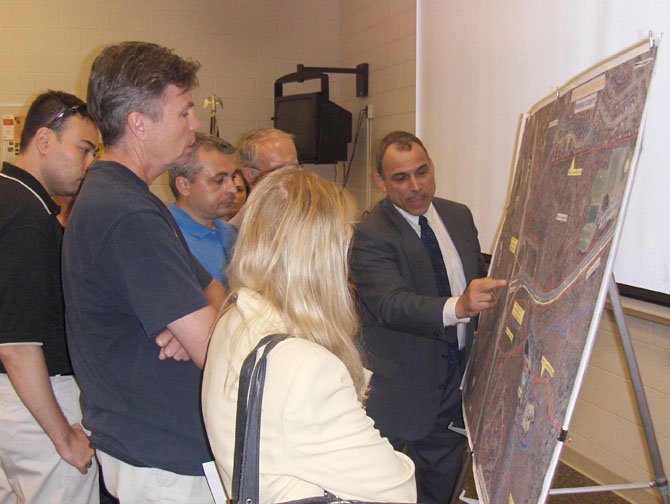 Local residents look at a map showing an aerial view of I-66 and Route 28 in Centreville and Chantilly while VDOT's Bud Siegel answers their questions.
Stories this photo appears in:

VDOT begins study of I-66/Route 28 interchange.
The traffic-congestion problem at the I-66/Route 28 Interchange in the Centreville/Chantilly area isn't going to be solved anytime soon. But at least it's on VDOT's radar.