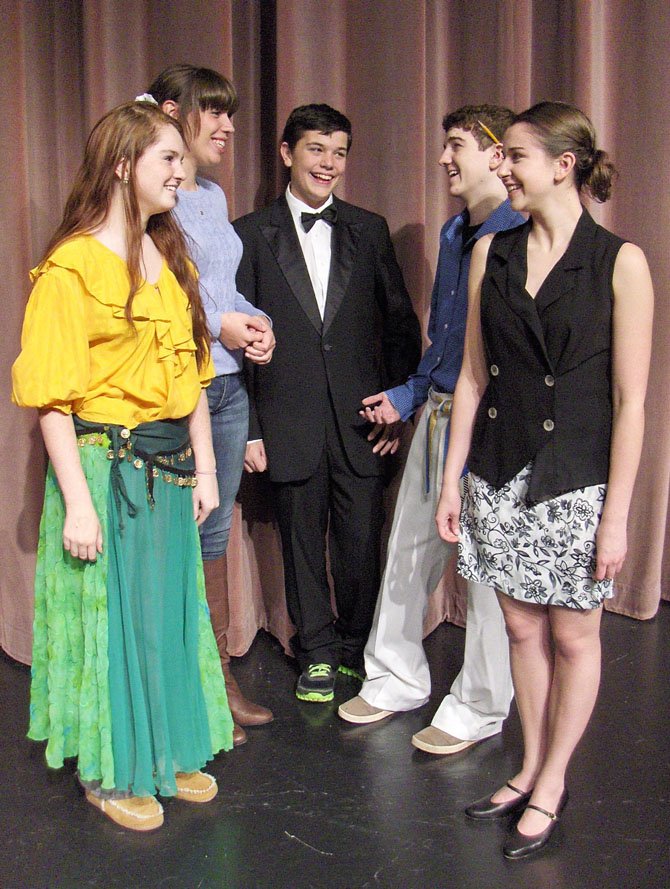 Rehearsing a scene are (from left) Samantha Dempsey, Zoe Hawryluk, David Koenigsberg, Stephen Cox and Olivia Witt.

Stories this photo appears in:

Westfield High presents "Laughing Stock."
When The Moose River Playhouse in New Hampshire schedules "Dracula," "Hamlet" and "Charley's Aunt" for its summer-stock season, something's bound to go wrong — and it does, hilariously. That's the premise of Westfield High's new play, "Laughing Stock," a comic farce and affectionate glimpse into the world of theater.