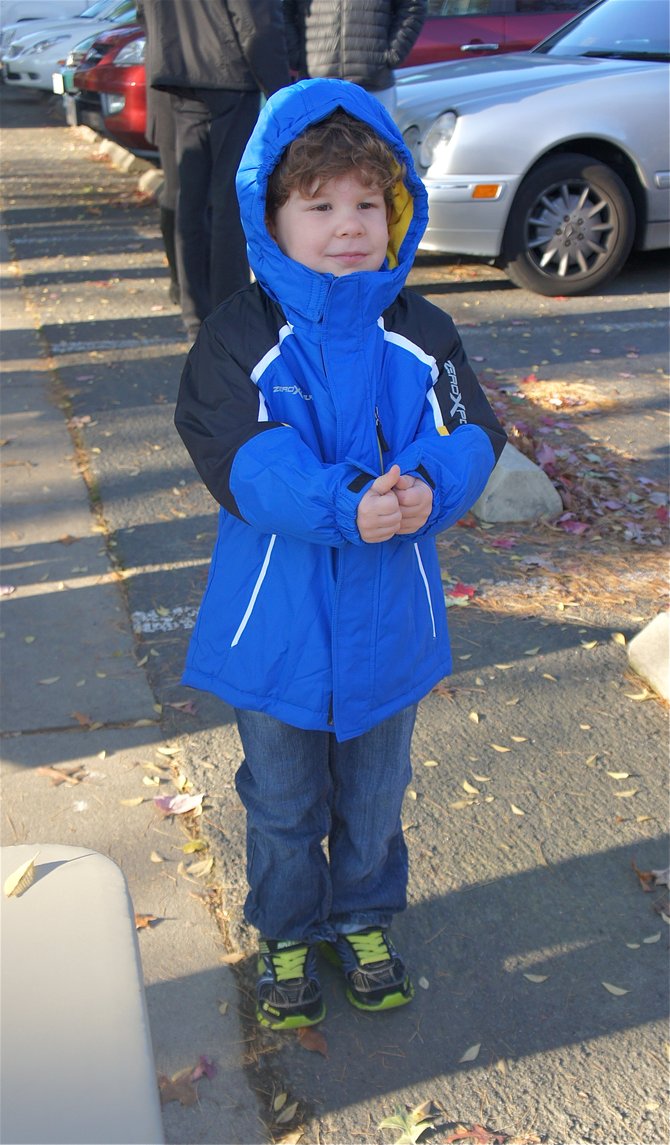 Trevor, 4, is a voter-in-training, waiting with his mom, Mary, outside the polls at Frying Pan Park. Other than wondering why they weren't there to play with the animals, Trevor seemed ready and willing to wait it out with the grown-ups.
Stories this photo appears in:
The early morning activity at the polls was generally more than cordial, with something of a block party atmosphere.
6:01 a.m.—29 degrees Fahrenheit. There is just a hint of sunrise brightening the darkness, but there are already some 50 people forming a line in the parking lot of Herndon Elementary School on Dranesville Road.