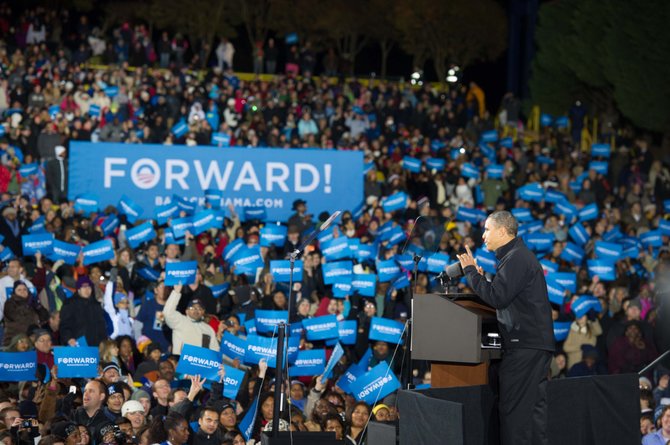 Barack Obama came to Northern Virginia on Saturday, Nov. 3 with Bill Clinton and Dave Matthews.
Stories this photo appears in:
Presidential campaigns traverse Northern Virginia on last days, mark the importance of every vote.
The images from the last weeks of the presidential Election of 2012 make it clear that it would be hard to overstate the importance of voting, especially in Virginia, especially in Northern Virginia.