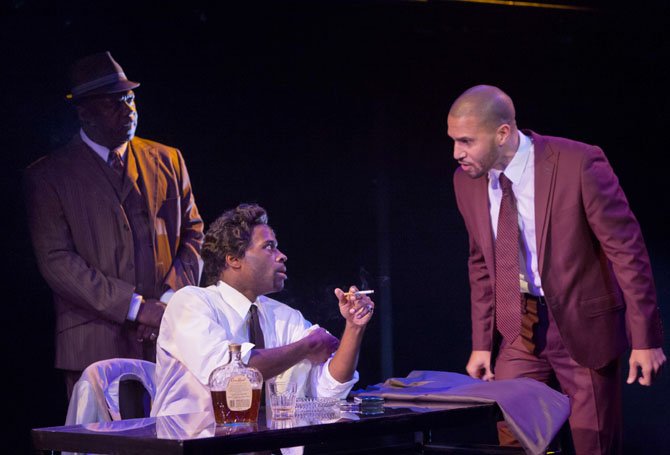 R&B star Jimmy "James Thunder" Early (Cedric Neal, center) meets with his manager Marty (Bus Howard, left) and newcomer Curtis Taylor, Jr. (Sydney James Harcourt, right) in "Dreamgirls." The musical plays at Virginia's Signature Theatre through Jan. 13, 2013. Visit www.signature-theatre.org.
Stories this photo appears in:

Nova Payton electrifies in Signature Theatre production.
Known for its magical staging of big Broadway productions, Signature Theatre has taken on Michael Bennett's Tony Award winning "Dreamgirls" in a high-voltage production that leaves no doubt as to why Signature possesses a Tony of its own.