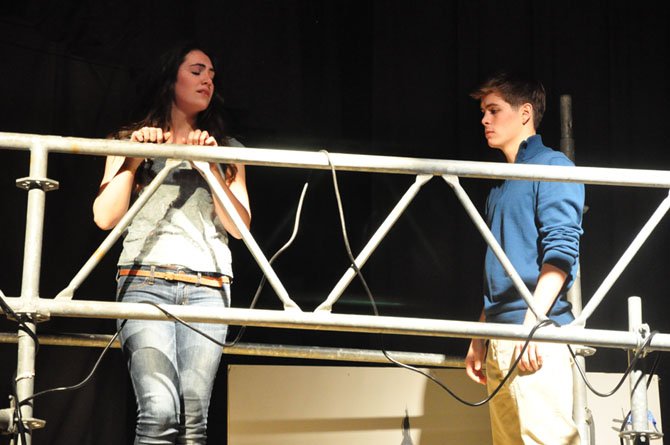 Juliet, played by Langley High School junior Kathleen Welch, tries to fend off the early affections of Romeo, played by senior Chris Paul, during the school's production of the play.
Stories this photo appears in:

Theatre department presents 'Romeo and Juliet.'
During Langley High School's inaugural theater tech class, several students had a vision: Shakespeare's character Juliet giving her famous speech on a scaffolding. The school's upcoming production of "Romeo and Juliet" took on a new look after that idea, transforming the setting of the play from an Italian city to an apocalyptic future city.