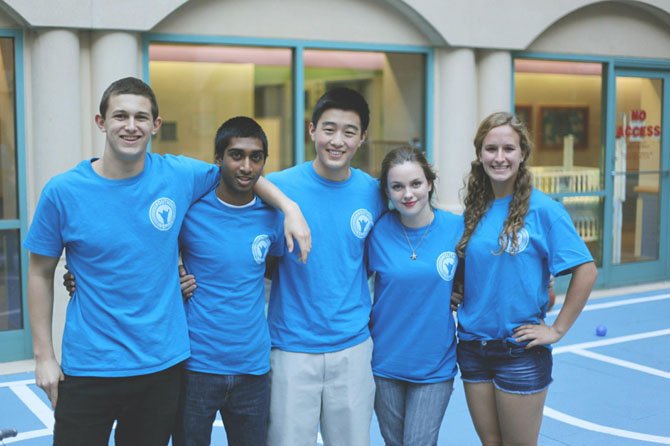 The executive members of Youth Inspire at Inova Children's Hospital. From left, Tyler Zimmerman, assistant director of development; Ezzy Sriram, chief operating officer; Jason Cui, founder and president; Rosie Brock, assistant director of media; and Kathrine Meiser, assistant director of fundraising.
Stories this photo appears in:

Langley High School students inspiring teens around the globe.
While many high school students are busy worrying about upcoming SAT exams and sport practices, Langley High School junior Jason Cui is busy heading Youth Inspire, a non-profit organization dedicated to supporting teen cancer patients one picture at a time.