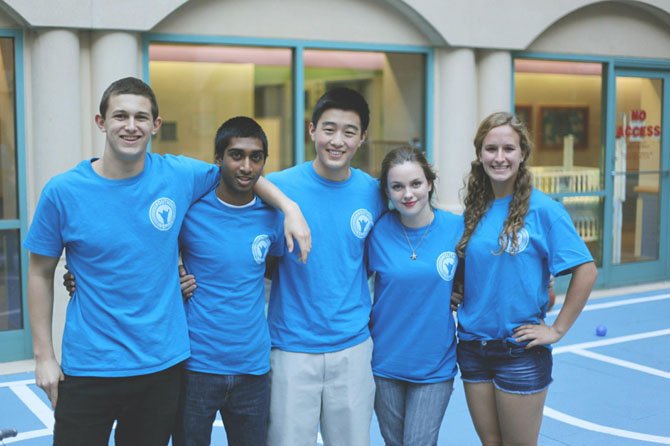 While many high school students are busy worrying about upcoming SAT exams and sport practices, Langley High School junior Jason Cui is busy heading Youth Inspire, a non-profit organization dedicated to supporting teen cancer patients one picture at a time.
At just 16 years old, the Great Falls resident not only serves as founder and executive director of the non-profit organization that was officially launched in August 2012, but has also taken it from a local movement to an international movement. With advocates in over 200 schools across 10 countries worldwide, Youth Inspire acts as a network for peer-to-peer support, help, and encouragement.
"Youth Inspire is basically an idea I had to connect teens worldwide with cancer patients to provide motivation and emotional support," said Cui.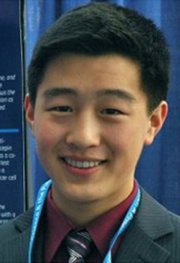 THE IDEA came to him two years ago while he was competing at an international science fair after placing fourth at the national level with a science project examining the effects of Cordyceps sinesis on the adverse effects of current chemotherapy treatments. While at the competition, it was the interaction of students from all over the world and the support that he encountered, as well as encounters with cancer in his family, that inspired him to make an idea into reality.
"I spent about a year trying to fundraise on my own and refine ideas, and last summer, I reached out to kids in Langley to help," said Cui.
One of those classmates is 17-year-old Ezzy Sriram, a junior at Langley. "We worked on Youth Inspire all summer," said Sriram. "I started off just making the website and wanted to get more involved." As chief operating officer, that is exactly what he did. Starting in July 2012, Sriram and Cui spent a month doing research on creating a non-profit organization and filling out paperwork.
"We worked on establishing a foundation and getting our name out there," said Sriram. "What set us apart was the fact that we were high school students and we had never done this before. We did all the research and got everything running in a professional sense."
With 40-50 active members at Langley High school, Youth Inspire locally coordinates with Inova Children's Hospital in Falls Church and is quickly growing as it inspires other local high schools to follow.
Youth Inspire is more than simply taking pictures; it is about connecting teenagers in a digitally operated world to show teen cancer patients the enormity of support behind them by fellow peers. "Support doesn't need to be financial," said Sriram. "We want to show people the satisfaction of helping and how easy it is to get involved."
Photo Gallery
YouthInspire
Click Photo for Flash
Youth Inspire's "Teens Helping Teens" program embodies the organization's fundraising efforts by using digital media to capture teenagers from across the globe holding the Teens Helping Teens sign to show their support. For every picture the campaign gets, a charitable organization will donate $1 to Youth Inspire. In addition, the organization's interactive program, "YOU Inspire," allows the students to go to Inova Hospital in groups to pay frequent visits to interact and connect with patients their same age while providing emotional support in a variety of ways, whether it is simply by hanging out and talking, making cards, or playing games.
To date, the volunteers have raised $5,000 from "Teens Helping Teens," and an additional $5,000 from miscellaneous fundraising, including bake sales and car washes—not bad for an organization that is just shy of the three-month mark. The money is used to buy games and toys for patients, and will soon also help fund a third program, "Inspire Connect."
Cui got the idea for "Youth Inspire Connect" after going to the international science fair for a second time in the spring of 2012 and asking his international peers to take the movement to their local hospitals and schools. "One of their hospitals was not [technologically] equipped to give this kind of support; some of the patients were even barely receiving the treatments they needed. We decided we should try to provide them with an Ipad as a 'connector' to give support so the patients can use it to play with, research and communicate."
CHUI HOPES to send a few hundred Ipads by spring break. "I want to concentrate on rural areas in China and India, and eventually also areas in Germany and Korea," said Cui.
While Youth Inspire is a relatively young organization, its success can be attributed to the students' hard work, dedication, and enthusiasm for the movement and their peers. "I am very impressed by Youth Inspire," said Jamie Gentille, the director of child life services at Inova Children's Hospital. As director of child life services, Gentille coordinates any and all activities for the patients.
"It is completely student-run and I can already see they have all the ducks in a row better than some other professional non-profit organizations. The students are committed, enthusiastic and hard workers. They've put in a lot of time and energy, and they've done a phenomenal job," said Gentille. Both Cui and Gentille see a lasting partnership with Inova Children's Hospital.
With hopes to see Youth Inspire continue and spread, Cui and fellow volunteers have set a goal to raise $100,000 by the time they graduate in the spring of 2014. "Young people from around the world can use their own efforts to make a difference," said Cui. "Seemingly small acts can make a big difference."