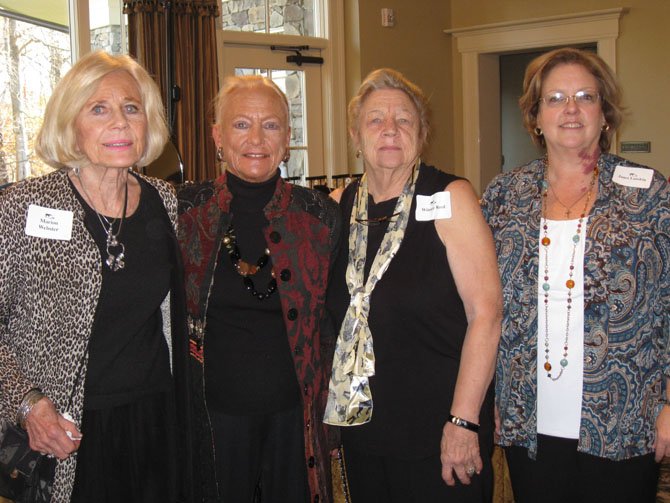 From left: FMCA Corresponding secretary Marion Webster, president Claire Proffitt, treasurer Winnie Reed and vice-president Janet Lamkin.

Stories this photo appears in:

Working to create a dependable flow of funds.
Baubles and beads replaced putters and tees to score for the animals when 12 vendor boutiques displayed their wares at TPC at Avenel for the annual fall luncheon and holiday bazaar for Friends of Montgomery County Animals (FMCA) on Tuesday, Nov. 13.