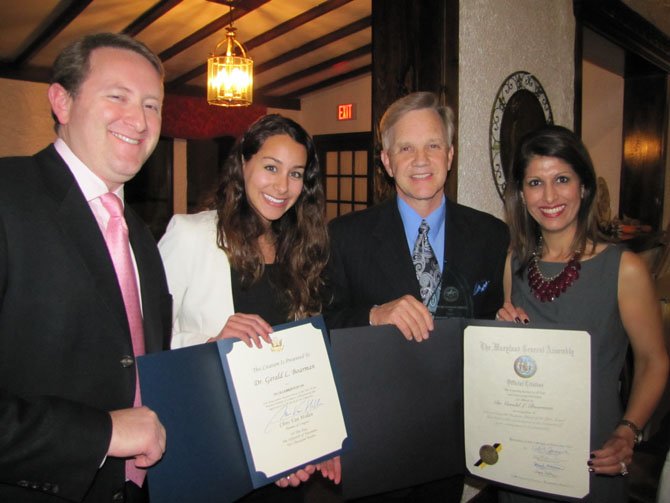 Dr. Gerald Boarman, fifth head of school at Bullis, was honored as Potomac's Business Person of the Year. Bullis is one of Potomac's largest employers, and Boarman was praised for expanding its valuable role in the community. Chamber President Adam Greenburg, Lindsay Comacho representing U.S. Rep. Chris Van Hollen, and Monika Samtani of Channel 9 join to congratulate Boarman.

Stories this photo appears in:

More than 80 people gathered at Normandie Farm restaurant in Potomac on Thursday, Nov. 15 to honor the 2012 People of the Year, as named by the Potomac Chamber of Commerce.