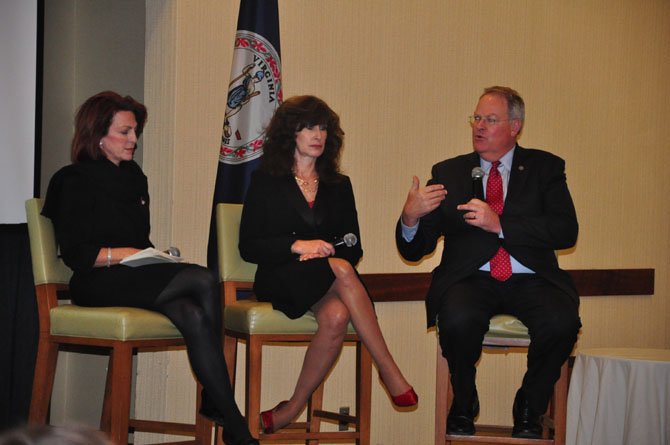 From left, Bridget Bean, director of the U.S. Small Business Association, Joanne Corte Grossi, regional director the U.S. Department of Health and Human Services and William Hazel, the Virginia secretary of health and human resources, speak during a panel discussion at the Westin Dulles Friday, Nov. 16.
Stories this photo appears in:

Panel discussion addresses small business issues with Affordable Health Care Act.
The Greater Reston Chamber of Commerce hosted a panel discussion Friday, Nov. 16 at the Dulles Westin, to examine the effects of the Affordable Health Care Act on business owners.