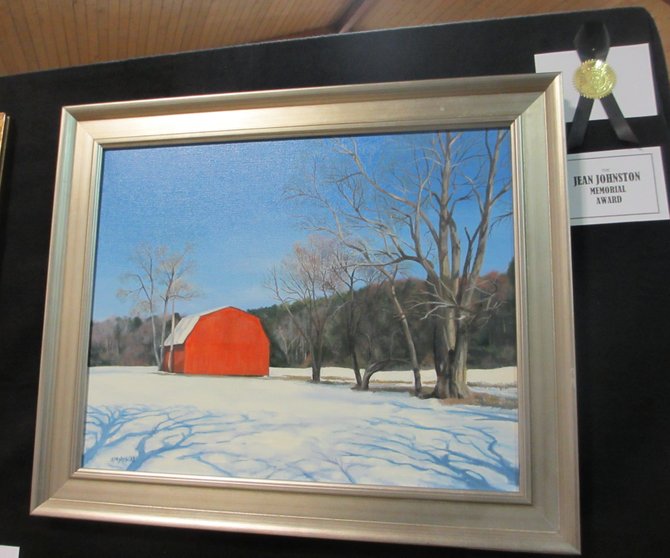 Steve Myles won the Jean Johnston Memorial Award for his oil of a red barn in snow.
Stories this photo appears in:

More than 150 juried pieces went on exhibit at Community Center.
The Vienna Arts Society's [VAS] 43rd Annual Treasury of Art Juried Show and Sale opened to the public on Friday, Nov. 16, closing on Nov. 18.