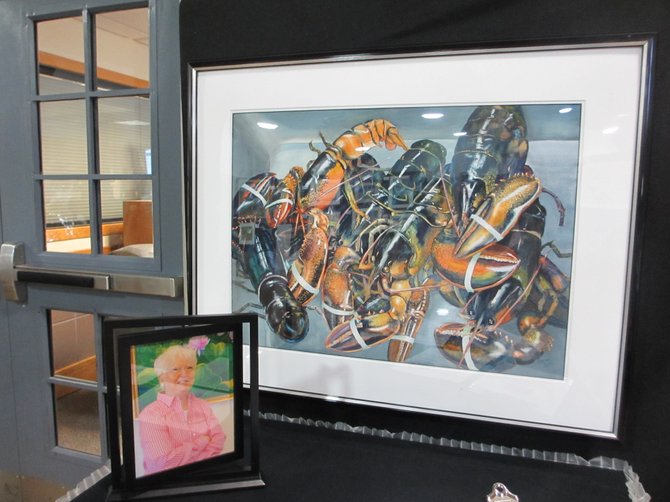 The Vienna Arts Society's [VAS] 43rd Annual Treasury of Art Juried Show and Sale opened to the public on Friday, Nov. 16, closing on Nov. 18. During those three days, VAS exhibited more than 150 art pieces created by regional artists and hosted an award reception on opening night, all at the Vienna Community Center. Alexandria award-winning artist and art teacher Peter Ulrich judged the exhibits.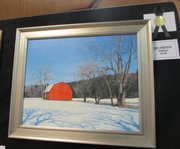 "Each artist sees the world in a different way and all give us a rare insight into their individual worlds," said VAS president Grace Rooney in a written statement.
In a juried show, artists submit their pieces to a "juror," a judge. Pieces judged qualified for showing are exhibited and judged for award placement. All VAS art pieces were available for purchase, and prices ranged from $35 for unframed "bin" pieces to $6,000.
First-place went to Ardyth Jolliff for her watercolor of a boat scene. Jill Banks took second place with her oil painting of a young woman in repose. Third place went to Cathy Lawless with her charcoal portrait. Honorable Mention went to Deborah Conn, Steven Gawarecki, Patricia Porter, Jacqueline Saunders and Florence Setzer.
Many browsers said they came to the show because they like to see what the local artists do, as Ann Moody of Vienna said. Charlotte Potashnik of McLean said art takes her to "another place."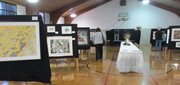 Vienna artist Pauline Lorfano was voted Artist of the Year by VAS members. Juror Ulrich awarded Steve Myles the Jean Johnston Memorial Award for his oil painting of a red barn standing out in snow. Johnston was a former VAS artist of the year and an active supporter of the Vienna Arts Society.
The Vienna Arts Society offers classes and maintains a permanent gallery at its home on Pleasant Street. Each year, VAS hosts a Ticket to Art fundraiser in which ticket holders buy high-quality pieces for the ticket price of approximately $100. To learn more about VAS, go to http://viennaartssociety.org/.