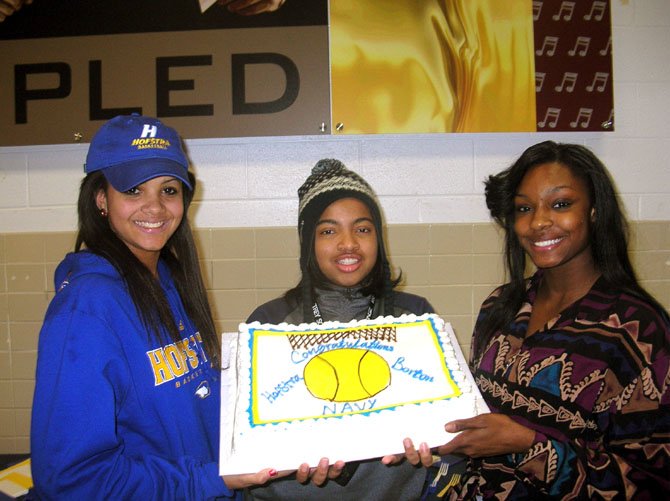 From left: Mount Vernon seniors Kelly Loftus, Taylor Dunham and Tiffany Webster are seen during a college signing party at MVHS on Nov. 14. Loftus signed with Hofstra. Dunham plans to sign with Navy in the spring and Webster plans to sign with Barton College in the spring.
Stories this photo appears in:
Seniors Loftus, Dunham, Webster to play college ball.
The Mount Vernon girls' basketball team went 25-2 last season, losing twice to eventual state champion Oakton.