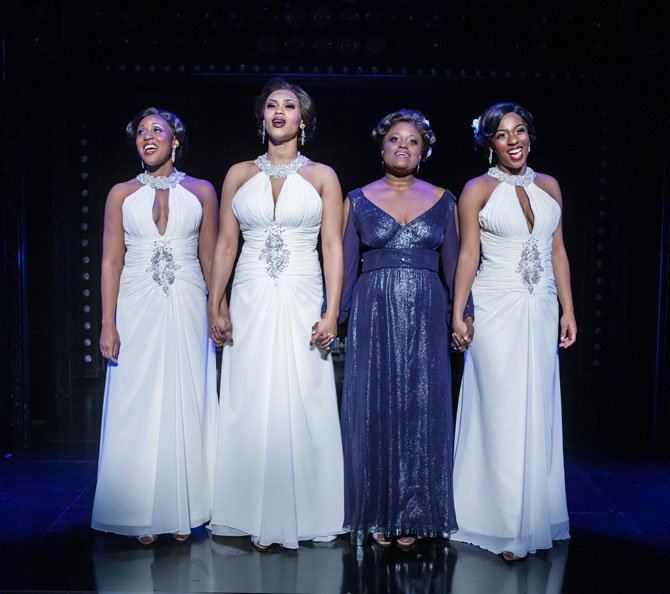 All four Dreams, together at last (from left: Kara-Tameika Watkins, Shayla Simmons, Nova Y. Payton, and Crystal Joy). The musical "Dreamgirls" plays at Virginia's Signature Theatre through Jan. 13, 2013. Visit www.signature-theatre.org.
Stories this photo appears in:

Nova Payton electrifies in Signature Theatre production.
Known for its magical staging of big Broadway productions, Signature Theatre has taken on Michael Bennett's Tony Award winning "Dreamgirls" in a high-voltage production that leaves no doubt as to why Signature possesses a Tony of its own.