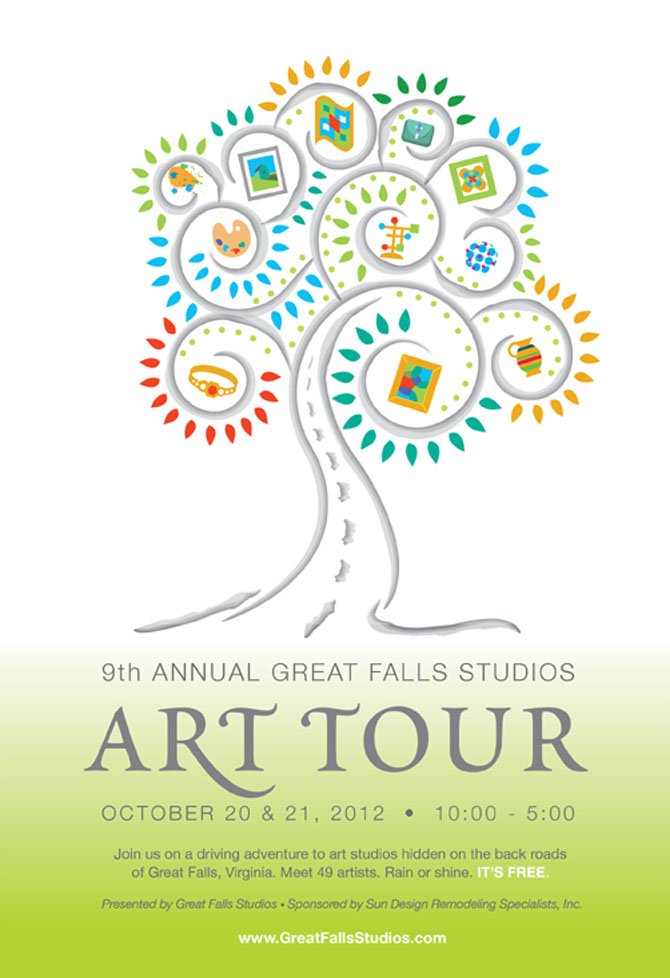 As part of their cooperative arrangement, the arts group Great Falls Studios and Sun Design, an architectural design-build remodeling firm, have published a guide to the annual studio tour in Great Falls. It comes in two editions, with two separate covers. This cover promotes the art tour. The twin tours are on Oct. 20 and 21.
Stories this photo appears in:
Home remodeling company embraces community art as novel way to showcase its own design capabilities.
Great Falls Studios, a community arts organization with more than 100 artist members in Great Falls, announced this week that the home remodeling company Sun Design has agreed to sponsor the art group's Ninth Annual Great Falls Studios Tour, Oct. 20 and 21.