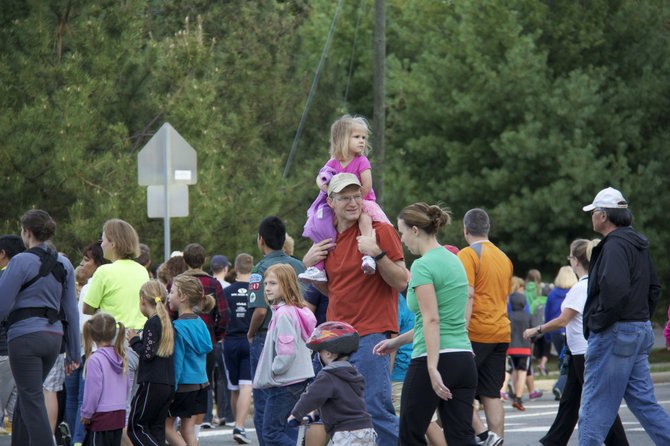 Participants in the 3K walk contributed 2,200 items of canned food and other necessities for area organizations helping people in need.
Stories this photo appears in:

Sept. 29 was a "Day to Serve" in Springfield, Burke and Fairfax areas.
Early in the year Elder Jack Gerard of The Church of Jesus Christ of Latter-day Saints (LDS) reached out to Maryland Governor Martin O'Malley, Virginia Governor Robert F. McDonnell, West Virginia Governor Earl Ray Tomblin and Washington, D.C. Mayor Vincent C. Gray to invite them to collaborate with the LDS Church in a regional "Day to Serve" to benefit all of the communities in this wide swath of the country.