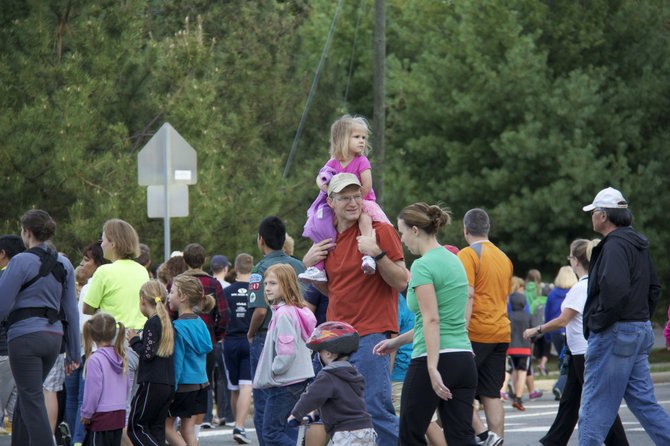 Early in the year Elder Jack Gerard of The Church of Jesus Christ of Latter-day Saints (LDS) reached out to Maryland Governor Martin O'Malley, Virginia Governor Robert F. McDonnell, West Virginia Governor Earl Ray Tomblin and Washington, D.C. Mayor Vincent C. Gray to invite them to collaborate with the LDS Church in a regional "Day to Serve" to benefit all of the communities in this wide swath of the country.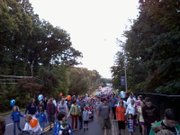 The governors and the mayor eagerly joined together and took leading organizational roles to support this effort, and each one issued an official proclamation declaring Sept. 29, 2012, as a regional "Day to Serve." They encouraged faith groups, community groups, social organizations, businesses and all citizens to organize or participate in community service projects to help improve neighborhoods and communities.
In response to Governor McDonnell's support for the effort, the Annandale Virginia Stake of the LDS church reached out to civic, interfaith leaders and others in the local Annandale Stake community including Springfield, Burke and Fairfax, inviting them to join with the LDS church in the day of service. On Sept. 29, the designated "Day to Serve" date, a family friendly 3K fun walk was held in Fairfax County beginning and ending at Robinson Secondary School in Fairfax. The desired outcome of the event was to benefit local food pantries such as Ecumenical Community Helping Others (ECHO), whose members belong to religious congregations in Springfield and Burke, and the Annandale Christian Community for Action, Inc. (ACCA), an alliance of 26 churches in the Annandale community. The benefit was not limited to those organizations however; "Day to Serve" wanted to touch other Fairfax County-based organizations like The Lamb Center, a daytime drop-in center for the poor and homeless, and Our Daily Bread, a volunteer-based organization focused on easing the plight of low income residents. The entry fee to the walk was simply an item or items of non-perishable food and/or toiletries and a heartfelt desire to help provide for those in need.
It was estimated about 1,000 persons participated in the walk and that 2,200 items of canned food and other necessities were collected from the participants. In addition, members of local congregations in the Annandale Stake community will be collecting food and other necessities from giving shoppers at previously approved area Giant food stores over the next several weeks to further provide needed food items and other necessities to local food pantries.
Also, the LDS church donated six semi truckloads of food for the "Day to Serve" project, each valued at about $40,000 worth of food. The governors of Maryland, Virginia and West Virginia and the mayor of the District of Columbia selected the recipients of the food. The food organizations were able to order the kind of foods they needed most. All of the region's LDS congregations have also been encouraged to reach out to food pantries in their communities to offer them assistance through on-going member support and $1000 worth of food donations from their local LDS Bishop's Storehouse.