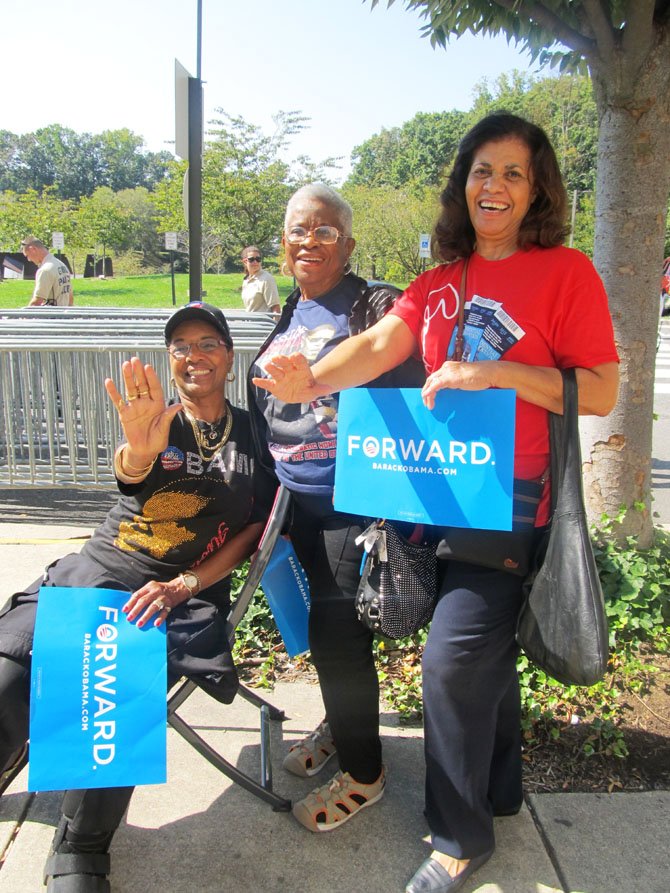 "We will never wash these hands," said Obama supporters Janice Allen, Dotte White and Jeannie Hicks of Alexandria.
Stories this photo appears in:

President scores points talking about jobs, women's rights … and Big Bird.
After a bruising debate with GOP challenger Mitt Romney, President Barack Obama did some boasting Friday, Oct. 5 at a campaign rally at George Mason University.