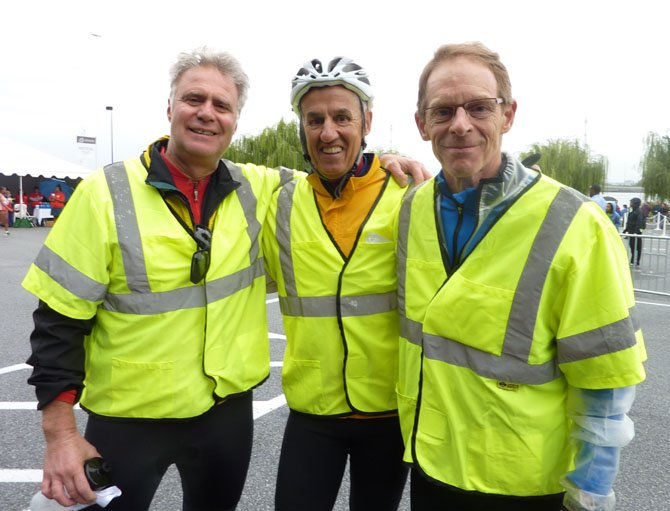 Tom Curcio, Ed Farino and Tom Swinson rode the pace bicycles for the lead runners.

Stories this photo appears in:

Ndereba, Johnson win 13.1-mile race.
Dreary skies couldn't dampen the spirits of more than 3,000 runners who took to the streets of Virginia and Maryland Oct. 7 in the Woodrow Wilson Bridge Half Marathon, won by Kenyan Samuel Ndereba in 65 minutes and 15 seconds with American Kellyn Johnson leading the women in 1:13:24.