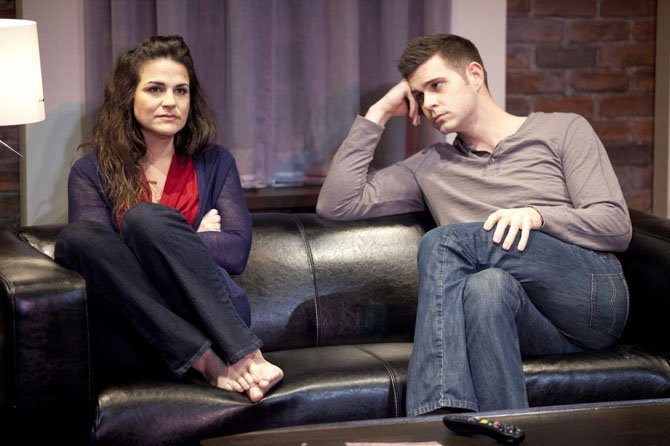 Having not spoken since Craig's funeral, Kelly (Rachel Zampelli) and Peter (Thomas Keegan) face-off in a passive-aggressive battle rooted in half-truths and betrayal. Dying City plays at Virginia's Signature Theatre through November 25, 2012. Visit www.signature-theatre.org.

Stories this photo appears in:

Signature debuts Pulitzer-nominated play.
A year after her husband's death in Iraq, newly-widowed Kelly is confronted by his identical twin brother in "Dying City," now playing at Signature Theatre in Arlington.