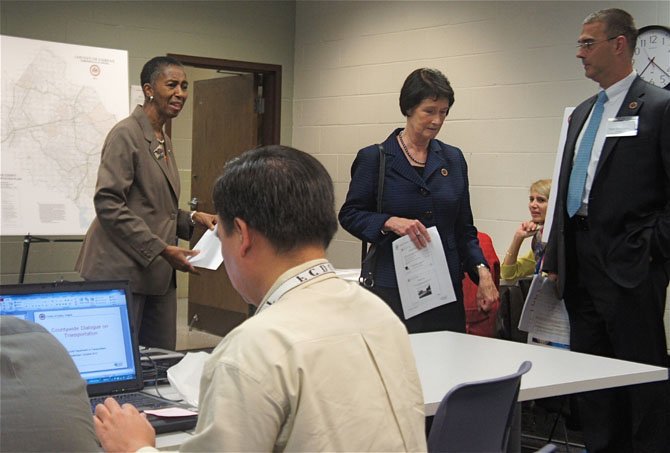 (From left) Supervisor Catherine Hudgins (D-Hunter Mill), Chairman Sharon Bulova (D-At-Large) and Fairfax County Dept. of Transportation Director Tom Biesiadny prepare to address the audience at their Countywide Dialogue on Transportation.
Stories this photo appears in:
County looks for public's opinions and suggestions on funding options.
What issue could be so important that the mayors and chairs of 38 jurisdictions within Virginia's "Urban Crescent," the area stretching from Northern Virginia to Richmond and Hampton Roads, could set aside political affiliations and sometimes conflicting agendas to sign off on a letter sent collectively to the governor, lieutenant governor and the General Assembly of the Commonwealth of Virginia? Long question, short answer: transportation.