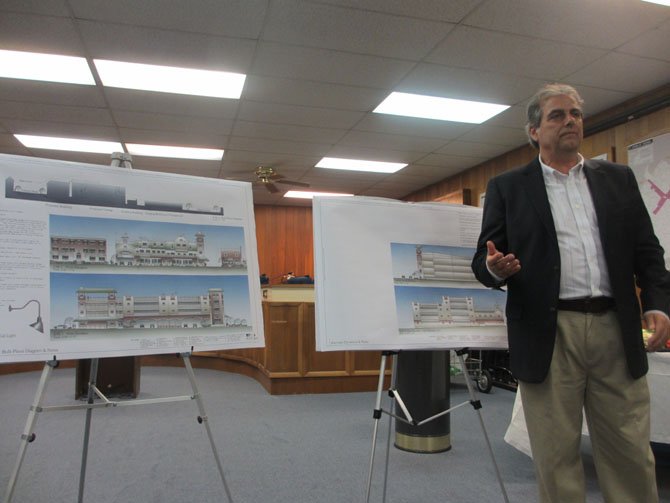 Church Street mixed-use building architect Paul Layer describes the modified elevations to the citizen audience at the public meeting on Sept. 27.
Stories this photo appears in:

Town and architect invite questions, comments.
The Town of Vienna and project architect Paul Layer conducted another round of citizen meetings on Sept. 27 to discuss the proposed Church Street mixed-use building, a small complex of parking garage/retail and condo apartments, developed as a private/public partnership. Approximately 25 concerned community members turned out for the mid-afternoon meeting, while a much smaller number participated in the evening meeting. The evening meeting, however, featured a greater interaction between speakers and fellow citizens.