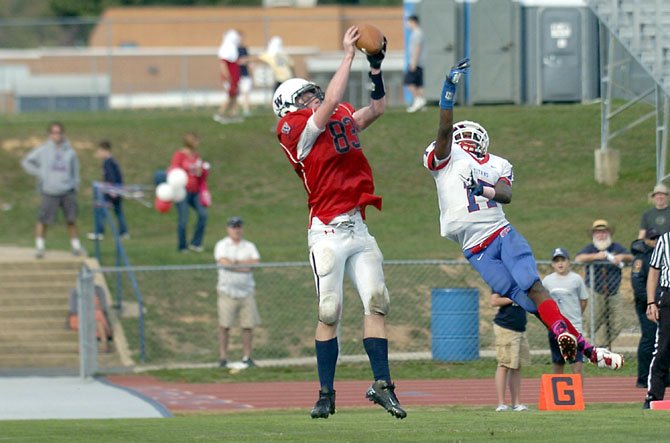 Woodson tight end Peter Murray catches a touchdown pass against T.C Williams on Oct. 6. Woodson earned its first win of the season, beating the Titans, 28-21.
Stories this photo appears in:

Titans running back Robertson runs for 176 yards in defeat.
The Woodson football team defeated T.C. Williams, 28-21, on Oct. 6.